Firm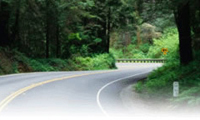 Michael G. Koch is the principal of MGK Wealth Management, an independent financial services firm specializing in retirement and generational wealth planning. Michael's goal is to counsel families on how to plan for retirement, preserve wealth, and leave a meaningful legacy through the use of creative estate and investment strategies. His main concern is his commitment to his clients and as a result of his pursuit toward outstanding service, he has a special relationship with the people he works with.
Michael has been in the financial services industry for well over a decade. He has worked at some of the most prestigious companies in the world such as Unilever, Ernst & Young, Johnson & Johnson, and Accenture before opening his own wealth management firm. Michael graduated Rutgers University's School of Business and continues to be actively involved with the university.
Michael is strategically partnered with Christopher Edwards Financial Associates, LLP a conglomerate of independent financial advisory firms with offices throughout the country. This partnership was formed by Michael and his associates to give their client's access to a group of advisors that have over 80 years of financial experience and manage over $280 million dollars.
Michael resides in Montgomery, New Jersey with his wife Michele and their three daughters; Olivia, Isabella, and Alexandra. Michael is active in his community and along with his family supports many local charities.